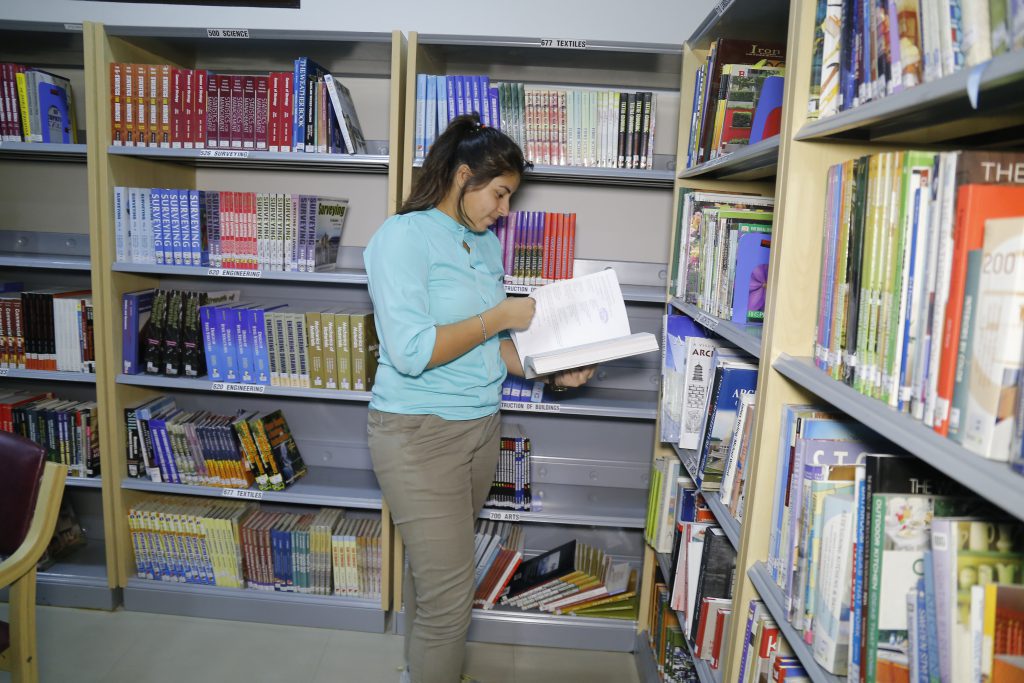 As gateways to knowledge and culture, libraries play a fundamental role in society. The resources and services they offer create opportunities for learning, support literacy and education, and help shape the new ideas and perspectives that are central to a creative and innovative society. They also help ensure an authentic record of knowledge created and accumulated by past generations. In a world without libraries, it would be difficult to advance research and human knowledge or preserve the world's cumulative knowledge and heritage for future generations.
"A university is usually described as a community where scholars and teachers are the head, students are the body and the library its heart." The philosophy truly reflects from a quote from the Report of the Radha Krishnan Commission on University Education " The library is the heart of all the University's work; directly so, as regards its research work, and indirectly as regards its educational work which derives its life from research work."  Keeping in pace with the above spirit and WUD's goal to "promote quality education, the spacious library offers a platform for research, innovation and development.
Role of Library in Design Education
The physical environment of design education is not contained within the classroom but extends to the library and archival resource centres in higher education institutes of design. The library supports institutional objectives by creating space and opportunity for interface between the learner and theoretical–practical aspects of the curriculum and thus enhances the pedagogy of design education. It also provides opportunities for haptic experiences in design education that may be unavailable within the classroom.
The library collaborates with teachers to plan, implement and evaluate inquiry-based programs that ensures students acquire skills to collect, critically analyse and organize information, problem-solve and communicate their findings. Teachers can run independent learning programs, which integrate information resources and technologies. It also provides teachers with access to relevant curriculum information and professional development materials within and outside the school; and opportunities to cooperatively plan, implement and evaluate learning program. It caters for differences in learning and teaching styles through the provision of a wide range of curriculum resources – digital, print, audio and video.
The library affects cultures, affects innovation and affects individuals. The library architecture has the responsibility to enhance these effects by providing a knowledge center that is inspirational and conducive to good communication and teaching interactions.
About the Library
WUD has one of the premier design libraries in India. This library is an essential component of the WUD's outstanding research, teaching and education mission in the field of Art, Architecture, Design and Design Management. It provides a safe, comfortable and friendly environment that enables learning and advancement of knowledge, and promotes discovery. The mission of the library is to facilitate the creation of new knowledge through acquisition, organization and dissemination of knowledge resources and providing for value added services. The library has a rich collection of books, as well as valuable subscription to electronics online resource databases. The online databases like MAGZTER, NPTEL, NDLI and SWAYAM offer a truly rewarding stimulus infrastructure and experience for students and academia community.
The Collections
The library's strong collection includes more than 12000 documents in print and electronic format and subscriptions to more than 33 Journals and Magazines from all over the world. Students, faculty and staff also have direct access to our collections in the campus. The collection strengths include various field of design like Animation design, Interior Space and Furniture design, Communication design, Transportation design, Graphic design, Retail design, Fashion design, Film and Video design, Product design, Game design, Fashion communication, Design management, Architecture and Art.
Web OPAC
The entire Library collection including books, periodicals etc. can be searched through the Web Online Public Access Catalogue (OPAC). Users can access the OPAC to find out the real-time availability of library materials from their own computer terminals. OPACs developed as stand-alone online catalogs, often from VT100 terminals to a mainframe library catalog. With the arrival of the Internet, most libraries have made their OPAC accessible from a server to users all over the world. With OPAC the digital access  to our library has expanded and the catalogs are now truly interactive.
Bibliographic Services
New arrivals are being mailed as and when arrived. This facility is available on demand. List of books/articles related design can be provided to the students, faculties and staffs.
Reprographic Services
The library has got a separate photocopier including one printer. Photocopying of library documents should be done strictly according to the copyright regulations. Library also provides support to users in various ways like downloading literature from online databases.
Current Awareness Service
Whenever the new information sources added to the library collection, the list will be informed to students and staff regularly. And also Library conducts a library orientation program for new members/students in the beginning of academic year. Library also provides knowledge/information sharing services to all.
Library Orientation Programmes
Students are given details about library facilities in classroom. Information literacy programmes are conducted to give details about online databases to faculties.
Murari Kumar Jha                                                               Pavnesh Verma
Sr. Library Information Assistant                                            Assistant Registrar
World University of Design                                              World University of Design